Our Approach
We take a collaborative approach to ensures that our work stays aligned with what you want and need. Here's how we do it:
We start by understanding your goals, organizational personality, and preferred style.
We brainstorm and sketch ideas on paper to capture the essence of your vision.
We transform those ideas into a professional wireframe that represents the actual look and feel of your website.
We bring your website to life by starting the development process based on the wireframe.
Work & Features
At btv.dev, we specialize in building websites that are not only visually appealing but also packed with features that meet your specific needs.
In addition to creating static websites, we offer dynamic features that include:
Easy content updating through a user-friendly editor portal.
Seamless integration with databases for storing and retrieving information.
Connecting personalized emails to your site's domain.
Building and managing email subscription lists.
Supporting Non-Profits
We are passionate about collaborating with mission-oriented organizations and businesses that are driven by a higher purpose. If you're working towards making a positive impact in the world, we want to be a part of your journey. We understand the unique challenges and limited resources that mission-driven organizations often face.
To support your noble cause, we offer special discounts and customized solutions tailored to your specific needs. Let's create something remarkable together. Let's talk!
The Team
We're friends, brothers, & developers.
James Mitofsky
James has a keen interest in the impact of design on user behavior. When not coding, you'll find him speaking French, running through the countryside, or shredding slopes on his snowboard.
james@btv.dev
jamesmit.dev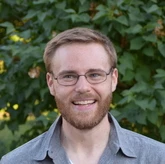 Kyle Mitofsky
Kyle has passion for sharing knowledge, seeking creative ways to educate and empower others. The proud owner of three black cats, a dog, and multiple laptops, Kyle brings a unique blend of expertise and personality.
kyle@btv.dev
kylemit.dev
Let's Talk!
We would love to hear from you! Feel free to reach out to us at contact@btv.dev. We are highly responsive and always excited to discuss new ideas, projects, and collaborations.